2019-11-24: Removed foam at the intersection between winglet and wing, as well as the other edges to get a good glass to glass bond.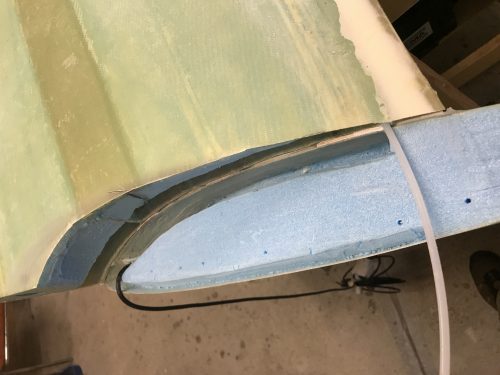 The big question for me here was what to do with the rudder conduit when I am going to do the hidden bellhorns.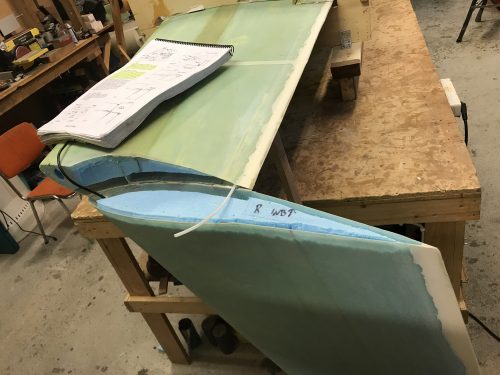 The plans for the hidden bellhorns does not describe this, and the pictures in the PDF are very difficult to interpret as they are B/W copies of a B/W paper. Luckily we have a great canard community online and I got some excellent guiding from Joe Polenek (no blog unfortunately), accompanied with great pictures showing how he did it. I did also read some of the builder blogs, especially Wayne Hicks. After some discussions I have ended up to follow Joes way and document it as I go on.
2019-12-01: Used my bandsaw to make the foam wedges.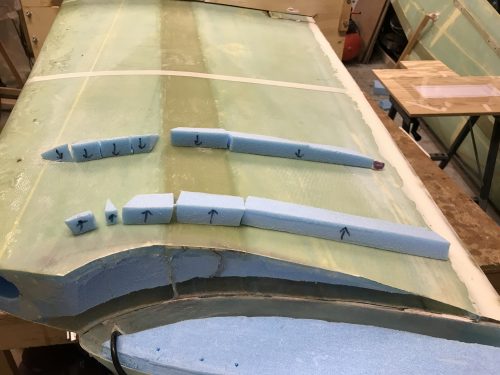 Then I glassed layup #1, and filled with flox and the foam wedges.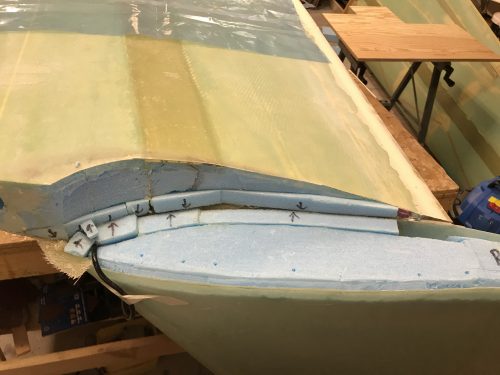 Notice that I have cut back the rudder conduit, which is a necessary step for the hidden bellhorn approach. I have also placed a sacrificial foam piece just beside the conduit here to make room for later steps.
2019-12-02: Glassed layup #2. Here is also a diversion from the plans – the layup does not continue back to the aft of the winglet (2 plies). The next steps shows more of the changes due to internal bellhorns.