2020-09-13: Knocked off the wood stick and sanded away the bondo. Then I flipped the wing over once again. I made some adjustments to the wing jigs so I could do this alone – without any help.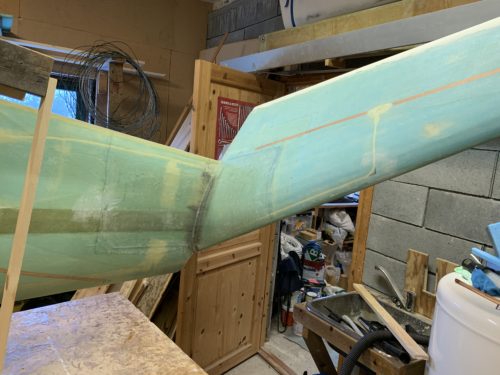 To make the lower winglet to fit to the wing/upper winglet I had to trim away quite a bit on the inboard side, as well as I had to make room for the plug for the hidden bellhorn.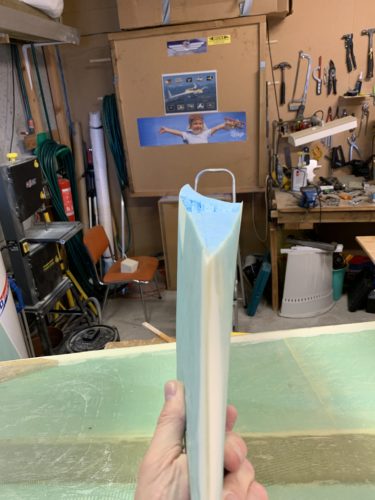 The fit was ok. I will make a flox fillet prior to glassing.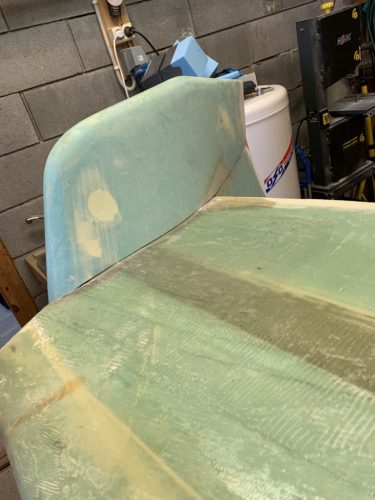 To be sure the lower winglet is aligned with the upper winglet I bondoed a couple of wood sticks to the upper winglet (the winglet hanging down right now:-) ), and then bondoed the lower winglet to the sticks after curing – at the same time as I started to glass the inboard layup (#5). The longest wood stick is placed over the hinge line.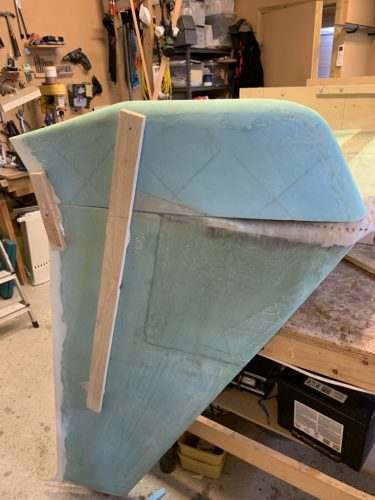 Glassed the inboard side (layup #5) with two BID.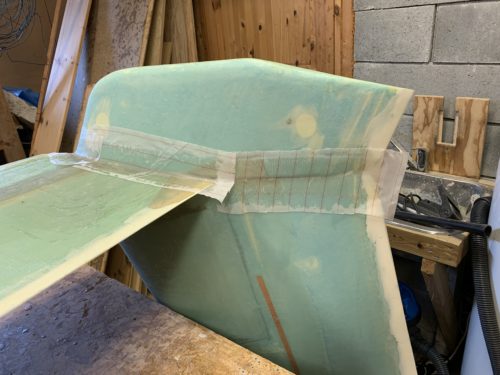 2020-09-19: Made the foam plug between upper and lower winglet. Microed it in place and sanded it smooth to align with the surface.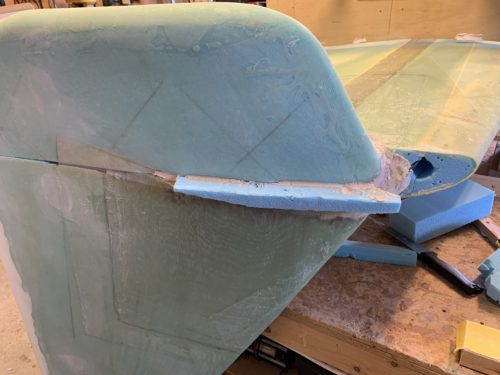 2020-09-20: Glassed the outboard side (layup #5) with two BID.