In this step I will install the rudder pedals. I bought the pedals from Dennis Oelmann. I'm going to mount them with lay-down cylinders.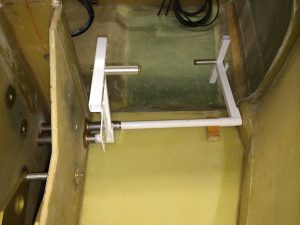 2013-11-05: When I started to study this chapter I wondered if the pedals was going through the holes in NG30 without any reinforcement. I studied several builder-pages and found no concensus on this. I guess it's ok to just use NG30 as a support, but some also recommended to use bushings here. I ended up buying four oil-lite flanged bushings fram ACS, 3/4″ ID and 7/8″ OD. I floxed them in NG30.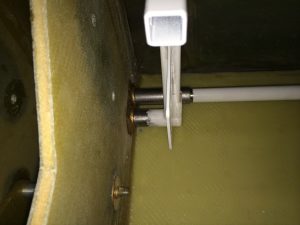 2013-11-05: Because the pedals are coated with powder-coating, the diameter of the tube is slightly larger than 3/4″. I therefore had to remove the coating on the horisontal tubes.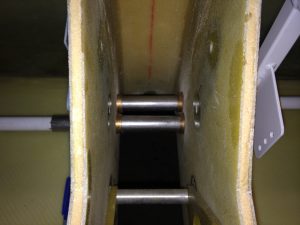 2013-11-05: The bushings will hopefully reduce any stress on NG30.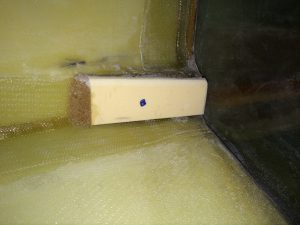 2013-11-09: Floxed hardpoints made of H100 Divinycell to the outer nosewall just in front av F22. This is to support the outer rudder pedals. I will then rivet a nutplate to a 1″ x 1.5″ aluminum-plate, recess the foam and epoxy this to the foam. Then the foam and nutplate/aluminium combo is glassed over with 4 BID overlapping the surrounding with 1″, including forward of F22.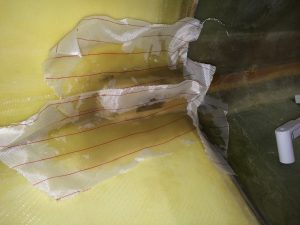 2013-11-10: Finished with 4 BID, peel-plied and set to cure.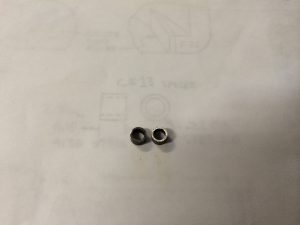 2013-11-23: Made the CS13 spacers of a 4130-steel-tube. Easy to cut off using my Dremel.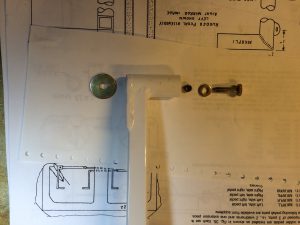 2013-11-23: It took a while for me to understand how the CS13-spacer was placed. This picture illustrates how it is mounted together with the bolt and washers.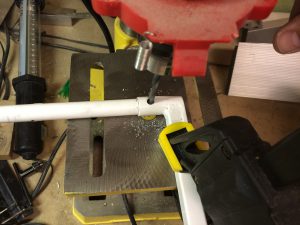 2013-11-23: I switched from AN3 bolts to AN4-bolts as recommended. Used the drill-press and a level to be sure the pedals are level and the holes are drilled in the right position.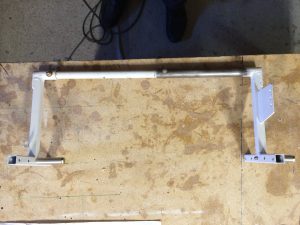 2013-11-23: Here the pedals are mounted, with bolts.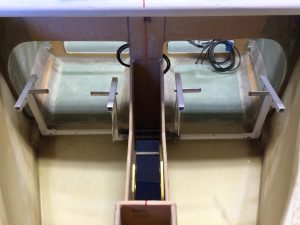 2013-11-23: And here they are mounted in place.
Started: 2013-11-05
Ended: 2013-11-23