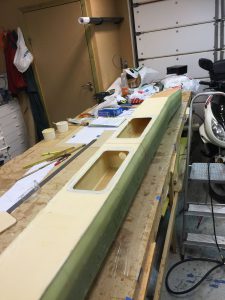 2015-11-30: Cut out the access holes in the front face of the spar. Sanded away 1 cm of foam to make a glass to glass attachment and beveled the next 1 cm to make a nice transition. Prepared the surface for glassing.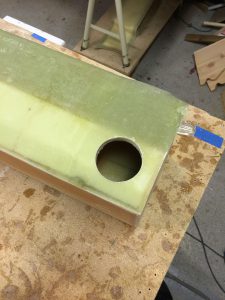 2015-11-30: Drilled out a 2.25″ access hole for the outboard wing attach bolts. carved out some foam in the perimeter and filled with dry micro, as per plans.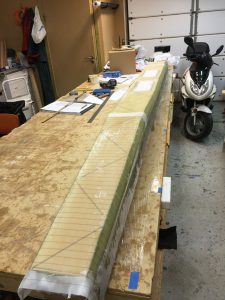 2015-12-30: Glassed the FWD face of the spar with 2 UNI.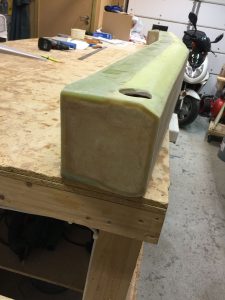 2016-01-01: Glassed the two end faces with 1 BID.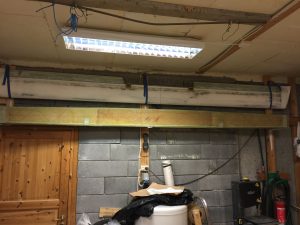 2016-01-02: Finally this chapter is done. The rest – Installing in the fuselage – will be done after the wings are finished. One thing of concern for me is that the CS Spar weighs 50 lbs (23 kg). This is a bit heavy compared to other builders.