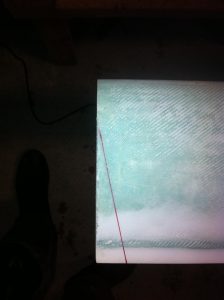 2013-03-28: To get the elevators to fit along the fuselage side when moved full down it's necessary to shape it some.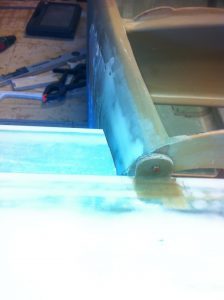 2013-03-28: The elevator now fits on both sides.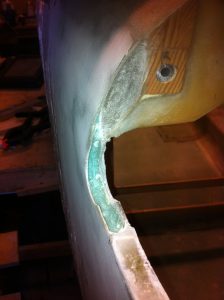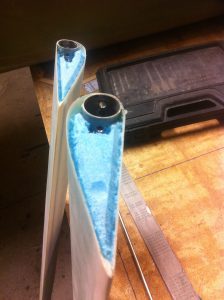 2013-03-28: Preparing for 1 bid. I used the Dremel and routed out foam. Then I fill this with wet flox before I cover with 1 bid.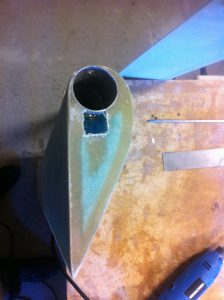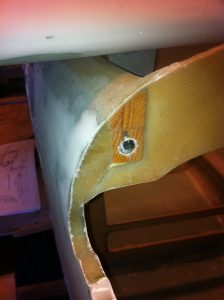 2013-03-29: This finishes chapter 12 – a short but fun chapter that gave me a boost in the building motivation, since I now got the feel of how the aircraft will look with the canard mounted. For now I have hung the canard and elevators on the wall out of reach for any damage I hope.